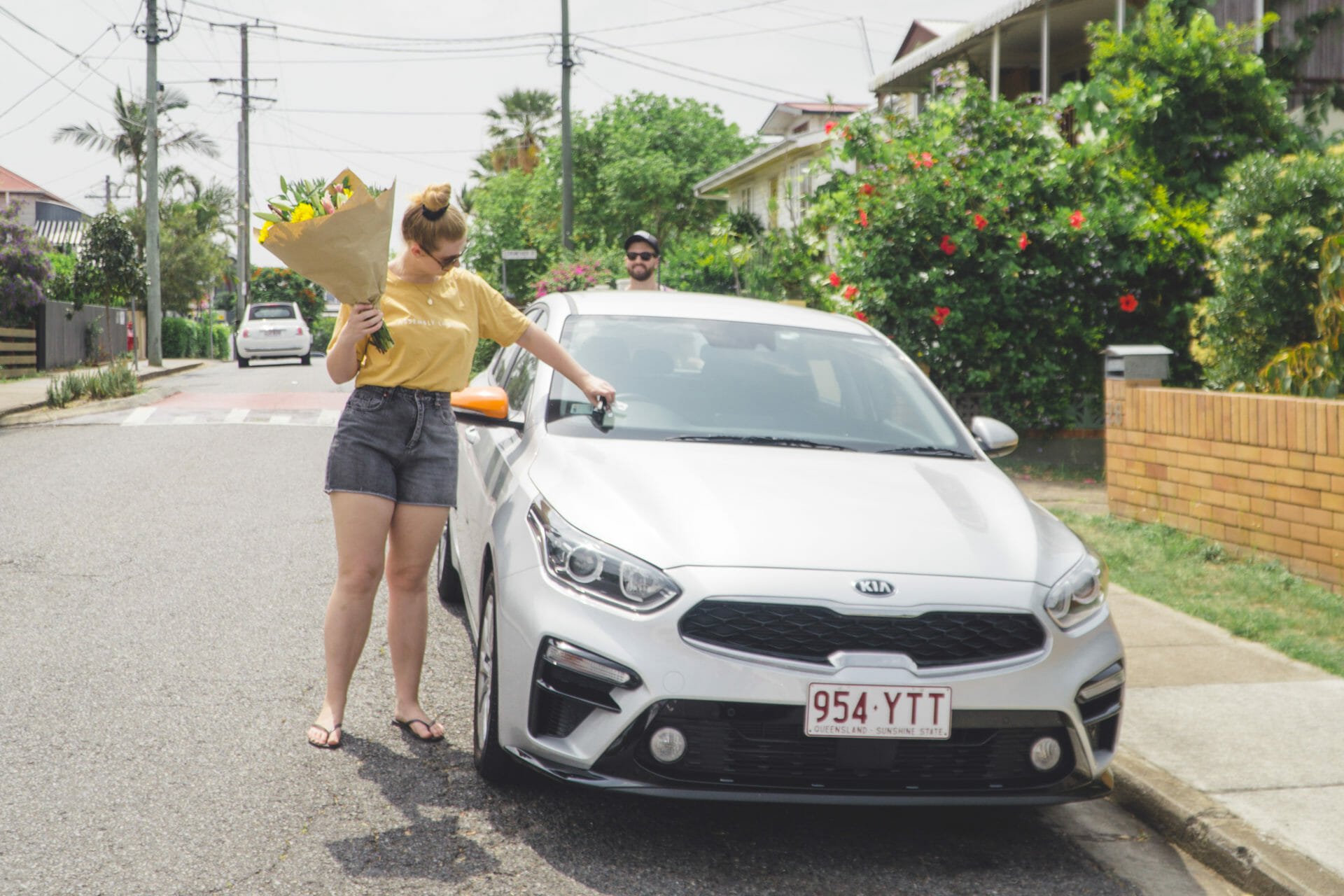 Carshare for Students
The convenient way to travel.
Simply sign up with your student email address.
Are you studying, strapped for cash and need a ride? Perhaps you're keen for an upgrade and a weekend away?
Travel the sustainable way with GoGet and never pay for things like petrol, insurance, registration or maintenance ever again!
Join

There's a plan for every driver. Find one that suits you and join. Once you're approved we'll mail you a smart card, or you can pick one up today!.

Book

Find cars near you with the GoGet app or on our website. Book just the hours you need or for a full day, and start driving straight away!

Swipe

Find your car, hold the smart card to the reader on the windscreen, and the doors will unlock. The ignition key is near the steering wheel.

Go!

Just return the car to its pod with at least a quarter tank of fuel after your trip. We pay for petrol - there's a fuel card in the car to pay for it.
1 driver allowed. Just you.
The best deal if you're a full time student
Discounted membership for full time students
Minimum total cost $35
Includes 12-month membership fee
+ $1 pre-authorisation on sign-up

Vehicles at the ready from as little as:
Swap and change to suit your lifestyle.
Frequently Asked Questions?
Can I use GoGet if I'm under 25?

Of course! All we require you have is a valid drivers license and meet our additional criteria.

I have a foreign drivers license, is this ok?

You betcha! Although we will ask for a certified English translation if it's not in English.

Do I need a full license to drive a GoGet?

If you're a learner or have less than 1 years independent driving experience, there are some restrictions.
"I really appreciate having access to different vehicles, on demand, at a reasonable price."
— Catrin, Bundoora Victoria
⭐⭐⭐⭐⭐