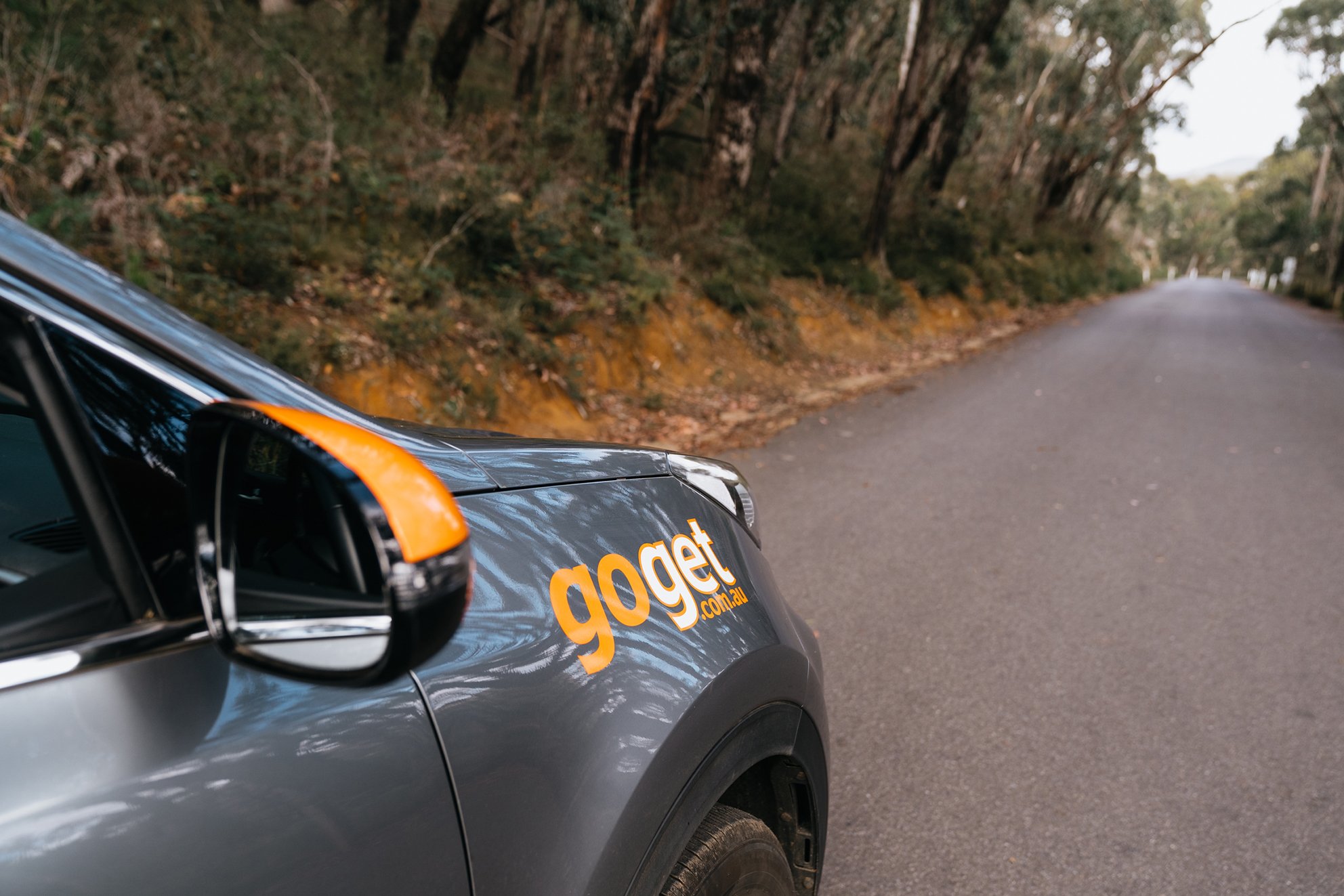 Our Story
GoGet is Australia's first and largest professional car sharing service and operates in Sydney, Melbourne and Brisbane.
The GoGet Story
On a fine Sunday in November 2002, two Newtown residents, Nic Lowe and Bruce Jeffreys, cheekily borrowed a new car and set up a stall at the annual Newtown Festival under the name 'Newtown CarShare'. A few thousand residents of Sydney's inner west were asked if they would be interested in swapping private car ownership for hourly access to a fleet of cars parked in their neighbourhoods. Amid the dust, music and chaos of that hot November day, Nic and Bruce found that many people expressed a need for such a service. With the benefit of extensive research into car sharing around the world, Nic and Bruce founded an organisation, CarShare Australia, with the aim of establishing a viable car-sharing service in Australia. From 2002, the two founders funded the development of the necessary processes and IT systems to make car sharing as user-friendly as possible for prospective members. Newtown CarShare was launched on Saturday June 6, 2003 with 3 vehicles and 12 founding members. One of the vehicles, a Volkswagen Polo, was kindly loaned by Sydney City Volkswagen for the initial trial.
The next day, Enmore residents Fiona Court and Dale Bartley took the first official car share trip in Australia – a 4 hour shopping trip to Auburn. For the next four months Nic and Bruce worked closely with the founding members to fine-tune the service. Following the trial, membership grew steadily with new pods opening in Enmore, Glebe and Surry Hills in Sydney. Following interest from the City of Darebin in Melbourne the service was extended to Melbourne and launched under the new name 'GoGet' on November 18, 2004.
Fiona and Dale making the first ever GoGet trip!
As Melbourne's first car share service, GoGet Melbourne started operations out of a dedicated parking facility provided by the City of Darebin in Westgarth (Northcote). With the growth of the service to other areas in Sydney on May 2005 Newtown CarShare was re-launched as GoGet, Australia's first national car sharing network. GoGet has continued to grow across Australia and is now operating in over 20 local government areas in New South Wales, Queensland, South Australia and Victoria.
Founding members of Australia's first car sharing service are:
Ken Wilson

Bill Wilkie

Fiona Court

Dale Bartley

Luise Hogendorn

Sam Turner

Bruce Jeffreys

Michael Eadie

Pru Sheaves

Cath Simpson

Susan Adams

Rob Lake

Kylie Stubbles

Lisa Hayes
Many thanks to our founders for taking the risk with this new idea and providing valuable feedback on the service.