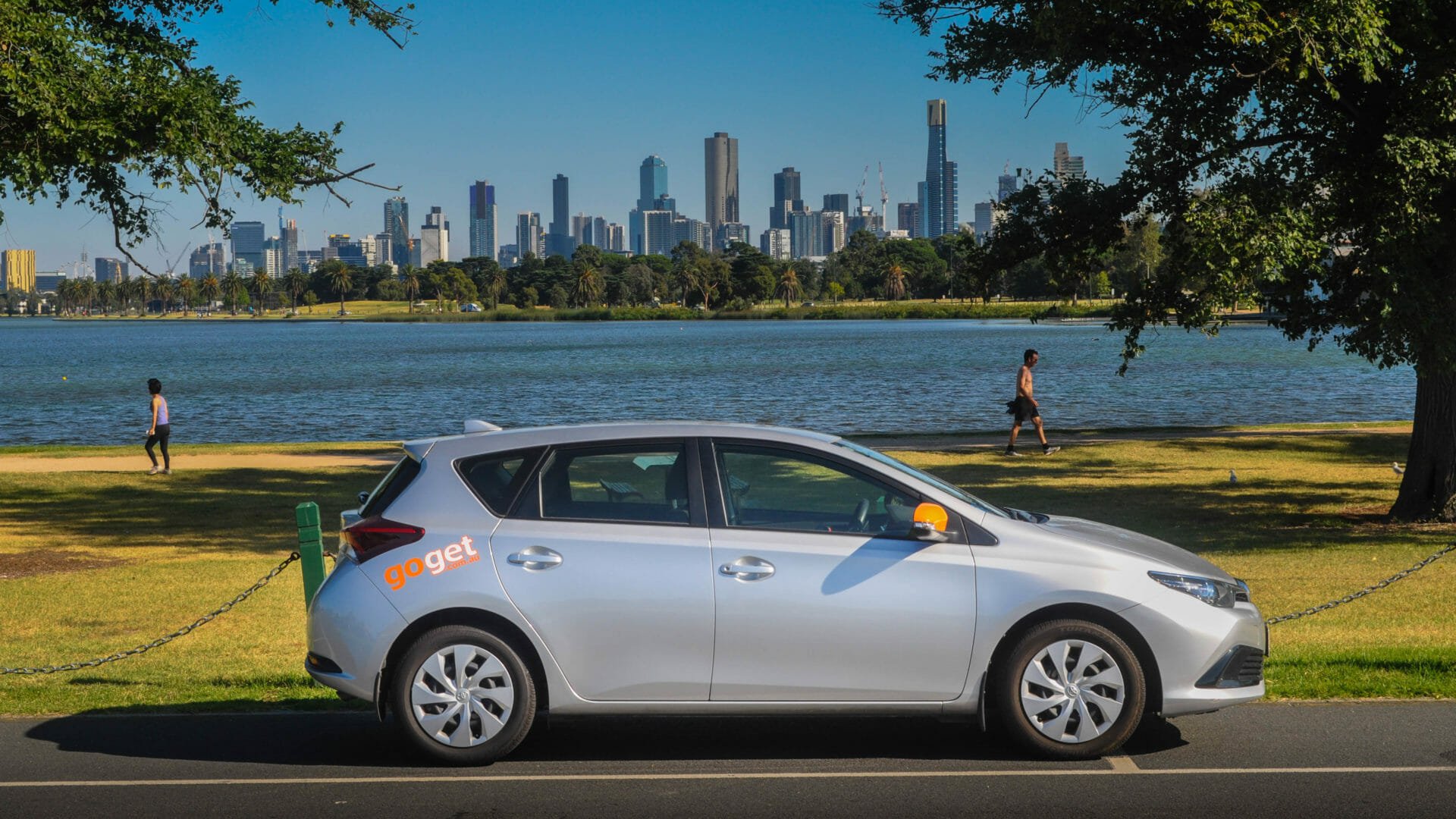 Environmental Benefits
What are the benefits of carsharing?
Shared Cars in our Shared World
The environmental impact of GoGet Carshare is massive. We offer a technical solution that lowers the demand for cars, as well as helping people drive less.
Fewer cars, lower emissions
One of the best things individuals and communities can do for our cities and environment is to reduce car usage.
Driving less benefits everyone, whether you're on the road or not.
Lower Congestion

When people own fewer cars and drive less, city roads will be less congested.

Lower Emissions

Fewer cars means less pollution. That's great for the environment and air quality.

Lower Parking Demand

Lower demand for kerbside makes life easier for motorists, pedestrians, and councils.
Car Share: Environmentalism made easy
Doing the right thing is easy with GoGet.
With thousands of cars or different types all across the country, GoGet makes not owning a car cheap and convenient, which is great for the environment.
Multiple Drivers

One GoGet services more than 30 different members in the area.

Fewer Private Cars

Each GoGet removes around 10 privately owned cars from the area.

More Efficient

GoGets are more fuel efficient than old cars, and we have lots of hybrids cars.
The GoGet Effect
Our behaviour is hard to change. But GoGet does it – people drive less once they join! The GoGet Effect is seen in local research and overseas studies.
GoGetters drive 50% less after the join. Paying each trip reveals the real cost of driving. So, they get more done in a single trip and use public transport more.
Here are some other ways GoGetters and the general public get around differently.
Ready to save the world?
You can help the environment right now – start using car share! You can use GoGet instead of your main car or instead of a second car, whatever suits you best.
More than 200,000 Australians are already using GoGet, so you'll be in very good company.